»
Mega-FilmPerTutti

»

DVD9

» American Trip - Il primo viaggio non si scorda mai (2004) DVD9 Copia 1:1 ITA-ENG
American Trip - Il primo viaggio non si scorda mai (2004) DVD9 Copia 1:1 ITA-ENG
American Trip - Il primo viaggio non si scorda mai (2004) DVD9 Copia 1:1 ITA-ENG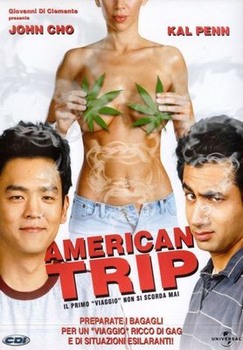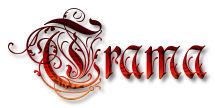 Harold Lee è un impiegato di banca, vessato e maltrattato dai suoi colleghi, che non trova mai il coraggio di presentarsi alla splendida vicina di casa Maria, di è cui innamorato. Il suo grande amico Kumar Patel fa di tutto per evitare le responsabilità della vita, mandando a monte tutti i colloqui di lavoro organizzati dal padre che vorrebbe diventasse medico, secondo la tradizione di famiglia. Un venerdì sera, Harold and Kumar fumano della marijuana e vengono colti da una grosso appetito quando vedono in tv lo spot commerciale di una catena di hamburger, White Castle, che propone quello che potrebbe essere "il boccone perfetto". Iniziano così la folle ricerca di un ristorante White Castle per soddisfare la loro voracità.

Audio: Italiano - Inglese
Sottotitoli: Italiano - Inglese
Menù: Sì
Extra: Sì
Formato: ISO
Dimensione: 5,45 GB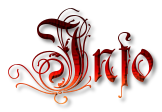 Titolo originale: Harold & Kumar Go to White Castle
Nazionalità: USA, Canada
Anno: 2004
Genere: commedia
Durata: 88 min
Cast: John Cho, Kal Penn, Paula Garces, Neil Patrick Harris, David Krumholtz, Eddie Kaye Thomas, Christopher Meloni
Regia: Danny Leiner
DOWNLOAD LINK
Ringraziate con l\'apposito pulsante per poter vedere il topic ! Basta un grazie
Perfavore loggati o registrati
Caro Visitato, stai visitando il sito come visitatore. Ti raccomandiamo di
registrarti
e loggarti per vedere il contenuto.
Commenti (0)
Informazioni
Vuoi lasciare un commento? Effettua il
Login
al tuo account per lasciare un commento. Non hai un account ? Puoi
creare un account gratuitamente
adesso.