cyber
|
25-05-2018, 13:25
| 15 | 0
---
Black Panther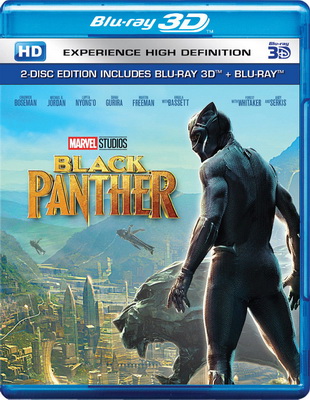 Black Panther 3D (2018) Bluray 1080p AVC iTA DD+ 7.1 ENG DTS-HD 7.1 CYBER
Dopo la morte di suo padre, mostrata in Captain America: Civil War, il giovane principe T'Challa (Chadwick Boseman) torna a casa per salire sul trono di Wakanda, un'immaginaria nazione nel continente africano, isolata ma tecnologicamente avanzata, e ricca di giacimenti di vibranio. Quando due pericolosi nemici cospirano per portare il regno alla distruzione, T'Challa è pronto a raccogliere l'eredità di suo padre e a indossare gli artigli di Black Panther. Non è la prima volta che il giovane re usa l'identità segreta per fare giustizia: nell'epica battaglia tra lo sprezzante Stark e il cocciuto Rogers, aveva già messo le sue abilità al servizio di Iron Man, in cerca dello scontro diretto con il Soldato d'Inverno. Questa volta, invece della fragile alleanza con la parte più facoltosa dei Vendicatori, T'Challa fa squadra con l'agente della CIA Everett K. Ross (Martin Freeman), completamente ignaro delle ricchezze locali, e con il corpo speciale wakandiano delle Dora Milaje, tra le quali figura anche l'amata Nakia (Lupita Nyong'o). Come Freeman, apparso in Civil War, anche Andy Serkis torna nei panni del trafficante d'armi Ulysses Klaue, conosciuto in Avengers: Age of Ultron.
cyber
|
12-04-2018, 17:09
| 62 | 0
---
Jumanji - Benvenuti nella Giungla
(Jumanji: Welcome to the Jungle)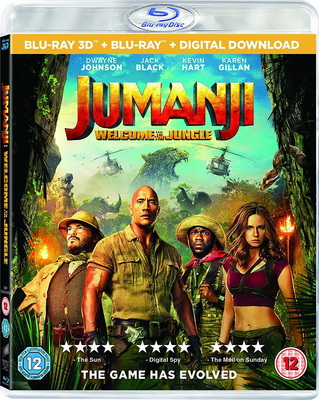 Jumanji - Benvenuti Nella Giungla (2017) 3D Blu-ray 1080p AVC iTA/ENG/SPA DTS-HD 5.1 TAPAS
Quattro liceali finiscono per essere risucchiati nel mondo di un misterioso videogioco. Nei panni dei loro avatar adulti, impareranno a sopravvivere nella giungla, a schivare i pericoli e a scoprire chi sono realmente.
cyber
|
6-04-2018, 13:56
| 44 | 0
---
Star Wars: Gli ultimi Jedi
(Star Wars: The Last Jedi)

Star Wars - Gli Ultimi Jedi (2017) 3D Bluray 1080p AVC iTA DD 7.1 ENG DTS-HD 7.1 CYBER
La giovane e coraggiosa Rey prosegue il suo epico viaggio andando incontro a scoperte legate agli antichi misteri della Forza e scioccanti rivelazioni sul passato.